Angela Damianakis, MSW, Registered Social Work Intern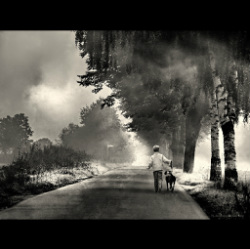 Take A Positive Step Today!

You're probably wondering what it's like to see a therapist if you are pursuing therapy for the first time. Or, you might be entering into therapy after previous experiences with the process.

Physical, emotional, and environmental wellness all factor into one's mental health. Many issues can contribute to challenges with mental health including situational stressors such as loss, relationship conflicts, employment struggles, and life transitions. In addition to these stressors, some people struggle with issues from childhood or unhealthy patterns that sabotage their relationships. For many, there are also physical stressors such as chronic pain or a chemical imbalance.

We recognize that everyone's situation is unique and make every effort to understand all aspects of one's life in order to reach an accurate diagnosis and deliver highly personalized treatment that maximizes your chances of success.

We are dedicated professionals committed to providing quality mental health services. It is our overall goal to enhance the quality of life for individuals and families. Our belief is that all people are valuable and unique, and should be treated with dignity and respect.

While recognizing the potential for change, an assessment of your emotional, physical, spiritual, and life experience is provided in a caring environment.
---
Groups Available at Lifespan Services

Women's Group for personal growth

Women's Group for parenting children with mood and behavior disorders
Women's Group for concerns with adult mother/daughter relationships - adults
Boys' social skills group - ages 6-9
Boys' anger control group - ages 10 – 13
Teen girls' group for relationships - ages 15 – 18
Substance abuse/ relapse prevention - adults
Aspergers or High Functioning Developmental Delay group - ages 9 – 12
Aspergers or High Functioning Developmental Delay group – adults

Ask the office manager, or your therapist, about any of the groups. Our groups are very small, casual, and beneficial.